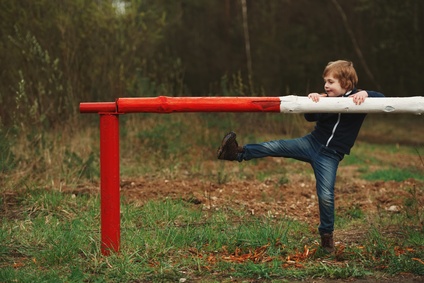 The view was amazing.
The conference room was on the top floor overlooking the corporate campus – you could see for miles. It was here that I, along with two subject matter experts, were set to meet with the global P&L owner of the largest and most mature business in their multi-billion dollar portfolio.  As the meeting was about to start, a side door opened to a private office and this executive and three of his staff members joined us in the conference room. What was about to begin was the culmination of months of business case modeling, outside dialogues and internal discussions.
I was about to make the ask.
This is the 4th post in a series answering the questions around the five key reasons that firms defer on starting valuable work.  If you'd like to start at the beginning, look here.
The corporate innovator always runs into budget issues.  The firm prioritizes the core business, analyzes variances, and reliably delivers stable revenue and cost performance.  Only a small fraction of the budget is set aside for fresh programs.  Truthfully, the budget processes are set up for stakeholders to have control and confidence in repeatable results.
The renewal of the enterprise is essential, yet rarely is there enough of  a "set aide" to allow for these projects to get a solid launch.  
What I have found over years of working in and with firms on this topic, is that the budget is typically present, but usually well hidden.  In fact, the resources for this renewal usually stay invisible until the innovator builds the key to the lock.
The key is the business case for the new activity.  It's easy to say, but very elusive to construct.
The journey to the credible business case is what gets you to the "ask."  It's why you need to be a "business-case-seeking missile" when you are a corporate innovator – collecting key facts and testing logic at every turn.  
The runway level work of business case creation is to get very clear on the "from, to, toward" strategic journey you are proposing.  First, be very complete regarding the "problem" you are solving for.  Who is the target?  How does what you are proposing change their lives?  What do they need to do to be able to use your solution?  Second, what impact does what you're proposing have on your firm?  What products will be impacted positively and what might be at risk?   What are the upsides and downside potentials?
The best received plans will be specific and prioritized by risk and variance on results.  In other words, what are the most efficient investments you can make to learn the most and sequentially increase the probability of success.  If you have parsed your asks into "tranches" with the associated risk and rewards, you have placed yourself in the best position to be funded.
Finally, if you are tasked with finding some budget – here are some tips to help you navigate the process successfully:
If you are in a small or mid-sized firm
.  
It's time to have a deeper budget review.  There is a tool called zero-based budgeting that was actually a precursor to lean techniques.  The goal with zero-based budgeting is to tie day-to-day operations investments to vetted business outcomes without being tied to past spending levels.  A good scrub using these tools always frees up useful operating capital.  And having a useful plan to spend it in advance helps people lean into the process with less trepidation.
If you are in a large complex enterprise.
The work of finding budget can be daunting, because commonly the budgeting process is an interconnected web of matrixed relationships that are annually negotiating for their functional agenda and operating needs.  
The first step is to identify two champions: the business P&L owner and the CFO for that portion of the firm so that you can make your case. Keep in mind that direct access is not typically good for your first inquiries.  Instead, find those who are in their advisory circle and do some short coffee meetings so that you can ask about strategic investments that have been made in the past and how they came about.  There are always "reserves" built into every firm. These pockets of budget are set aside (like small shots of adrenaline) to be used for specific (and sometimes urgent) needs.
Then, go to the top of the house – slowly.
 As you solidify your "ask" (what your business case is and what the first increment of budget needs to be), keep asking for internal introductions.  These paths can seem random, but what you will find, is that in every firm there is a hidden cadre of long-term thinkers that want to see people like you get the funding they need to move ideas forward.  Building these internal networks typically leads you vertically up the org chart, so don't be daunted by their position or the harder questions they ask.  Ultimately, you will find that you either get funded or your business case needs more work.  Either path is success.
Well, to tie the opening story together, we ended up receiving the funding we needed for the next milestone – a substantial investment in meeting face to face with a dozen C-Level government leaders.  We completed this work, which confirmed and informed our launch.   The ultimate business?  Well like many of these activities, it morphed into two businesses – one folded into the main business and second of which was quite successful.
There is reason that budget is hard to find for growth in your firm – it's meant to be a system to grade investments. And when it works well, it's a powerful tool.  
There are times though, that this path becomes broken, and rather than being a challenge to refine projects, it becomes a wall that keeps people from even attempting new things.
If you oversee processes like this, or are a Growth Leader who could use some coaching through the labyrinth, we should talk.  Sometimes what appears to be a wall actually has a door in it.  To get started on that journey, please give me a call at 847-651-1014 or use this link to set up a 20-minute (no strings attached) consult.

Did you enjoy this blog post?
Sign up to get access to Scott's monthly innovation newsletter and blog post.