---
Picture a group assembled under one mantra: accelerating innovation.  It would be an eclectic group of industry leaders, thought leaders and others who make their living building value.  Mix in equal parts of dialogue, interaction and new experiences.
That's what the SCPD (Society for Concurrent Product Development) conference is all about.  Set each year at the 3M Innovation Center in St. Paul, Minnesota, the event brings together leaders from around the world to hear challenging talks, listen to provocative panels and build new insights at the intersections of their work and the insights of others.
Given this background, let me share five provocative takeaways from this year's 16th annual event:
1) We have reached "peak accelerator." In their zest to become home to (or retain) their best and brightest, many communities have invested in the creation of new business incubators.  Included in these is a combination of collocation, mentoring, network building and investor exposure.  Through his research, Brian Abraham pointed out that we have more of these than the market can absorb, and in fact the real metric of sustainable businesses being created is going the wrong way.  In other words, while acceleration experiences are useful, they are not preparing groups for the long road ahead – much like a conveyor belt with a gap in the middle.
This teed up some insightful dialogue from later participants about their journeys, and how they used a combination of their day jobs, early contract wins and the shrewd use of scarce resources to get across this no man's land.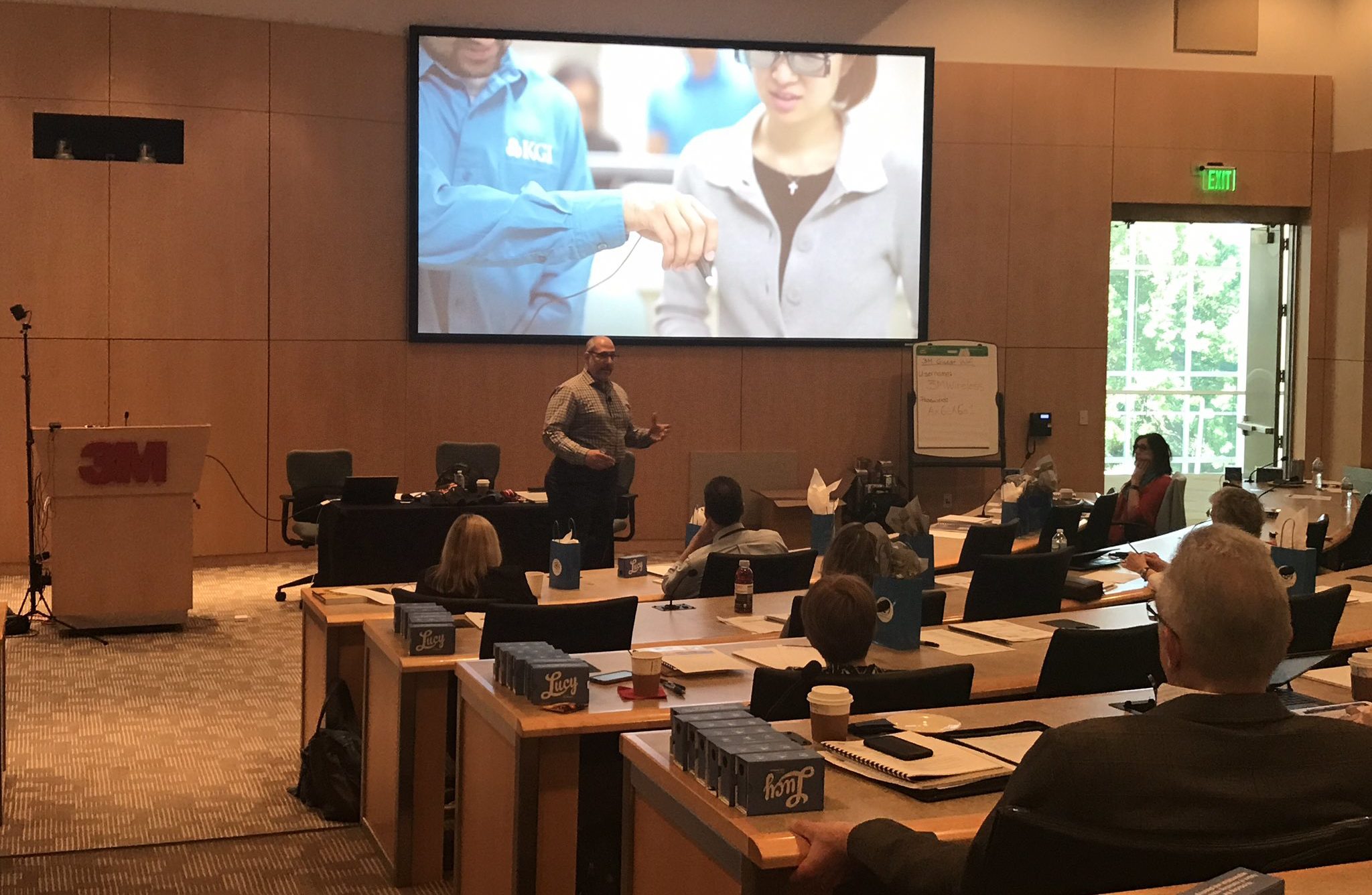 2) Those best sellers are not helping. In a fun moment, Santiago Vallejo put up a slide with a number of the innovation best sellers on it and did a hand raise on who had read what.  The punch line was: "and none of these is useful to the corporate innovator."  His point was that while books are filled with ideas and stories, it's in the hard work of integrating and applying them that the real value is created.  
3) Your job is to edit your team. Mike Bollinger did a great job of sharing with us how he has built a great culture at LiveFront, with the insight that it is up to us to be constantly shaping, releasing and focusing our teams.  So many times we tend to dive deep, when what we really need to do is step back and make sure we have the right focus, the right team members – and have set the context up well.
4) Visual capture need not be pretty to be effective.  Jeremy Kriegel walked us through a number of exercises designed to prove those of us wrong who say we can't draw.  The truth is that simple sketch visuals are the key to releasing lots of energy and new ideas in a team.  By stepping up to the whiteboard, we can bring order to chaos and represent the conversation in a very useful and transportable way.
5) 60% of "IOT" programs stall at proof of concept.  Jen Nowlin of Accredent delivered a great talk where she exposed a lot of the unspoken truth about doing Internet Of Things business case work in established firms.  The powerful insight is that if the business case is not compelling and very strong, when it is time to put real
weight into the work (i.e. Proof of concept and beyond), the work stalls.  This is a good note to all of us who practice in this area to not underestimate the need to create powerful momentum around these programs.
I'm hoping you have some provocative conferences on your agenda this year.  We can all learn from one another, and the need to create value has never been higher.
If you'd like to talk through how to improve your enterprise, team or individual strategies, it all starts with a 20-minute virtual cup of coffee.   To get started, give me a call at 847-651-1014, or click here to set up a no-strings-attached phone call.
Related posts you can benefit from…

Did you enjoy this blog post?
Sign up to get access to Scott's monthly innovation newsletter and blog post.