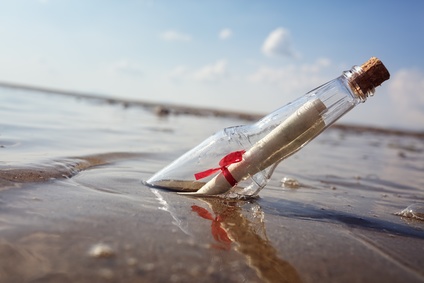 Many of you are enjoying a few slower, more laid back days in the office as the year wraps up.  Like many of you, I too welcome these days and look forward to taking some time to regroup, process and develop a vision for the upcoming calendar year.
It's in this spirit that I'd like to share three tools that when done well, will make all the difference for you in the next few months.  These tools are in the form of questions and intentional focus areas that work great when reflecting and journaling.  They will help you go the extra mile to gain as much learning as possible from each interaction, and when used well, will set you up for continuous learning.  They are based on my observations of hundreds of leaders in both my consulting and operations career.  
#1 Mindset is Everything
What is it: The most influential leaders I see in my work have one core framework when approaching a new situation: "how can I help?"  This is a massive shift from most of the self-centered banter we hear these days.  Those leaders I see with a "let's roll up our sleeves" attitude are the ones called on when the chips are really down and creative collaboration needs to happen.
A close corollary to this one is, "Who do I know that can help?"  In our increasingly competitive world, we need to be very careful of our, "let's build it ourselves" first instincts and quickly find ways to accelerate our progress.
How to put into action: Take a moment to prepare in the morning by asking yourself what you can do to help.  Set a goal to connect two resources in your network every week.
What will happen: You'll find out people will seek you out more often and you'll be part of networks that offer even more value.
#2: Prework
What is it: In this day and age when action is put ahead of progress, one of the most refreshing things I see is leaders who make time to come to a dialogue prepared.  I'm not talking about lengthy deep dives (although we need to do that from time to time).  What I'm suggesting here is that the leader has taken time to put themselves in the situation mentally beforehand, allowing their imagination to take them through the first 15-20 minutes of each interaction. When this is done, you will be more confident and meeting productivity will soar.  This avoids the all too common issue of a leader showing up for a session and having to do the shift to, "what are we here for again?"
How to put into action: Set aside some prework time each day.  Run through the calendar and take a moment to think through the most likely questions, roadblocks and background needed for the session.  Pull a couple of reference notes and put them in your Onenote or Evernote file.  Have an opening question or summary to create a path, even if it's not "your" meeting.
What will happen: You'll find out that most meetings can be productive if people show up ready to go.  By setting an example, you'll find your own impact accelerating and the peer pressure will move people in the right direction.
#3: After Action Review
What is it: This may be the most important of the three items on the list.  This refers to the practice of debriefing on the activity, which was first made popular in the military.  It's an incredibly powerful practice (it's how the Thunderbirds fly flawless airshows).  By taking time to do this in your business transactions, you'll put a learning layer on your work that will naturally build much stronger results, time after time.
How to put into action: When a meeting comes to a close, walk up to the flip chart and make a plus sign with three bullets underneath and a minus sign with three more bullets. Then let the team know you're taking five minutes on process – and that you want to hear three things that went well and three things that need improvement.  Keep the notes and make the changes.  
What will happen: After the first couple of times, the nervous laughter goes away and people will be ready with really solid and useful feedback.  Once this gets embedded in your firm, it sets a great tone of, "we're not perfect, lets all get on the journey together."  This allows for the really rapid adoption of new activities with fast cycle learning.
Well, there you have it.  Three activities that I highly recommend you get in your schedule book…activities that will lay the foundation for rapid learning cycles, make you a more powerful influence and help you stay on that powerful journey of helping teams find their real purpose.
 If you'd like an outside view, I'd be honored to have a chat about how to best implement these tools in your day-to-day work. To get started, please give me a call at 847-651-1014 or use this link to set up a 20-minute (no strings attached) consultation.

Did you enjoy this blog post?
Sign up to get access to Scott's monthly innovation newsletter and blog post.